Biographies
Here are some brief biographies of the interviewed professionals in our film: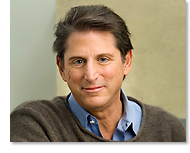 Terrence Real, L.I.C.S.W.
Terrence Real has been a faculty member of the Family Institute of Cambridge since 1981. In 2002 Terry founded The Relational Recovery Institute, dedicated to therapist training as well as relationship workshops for everyone
He is the author of I Don't Want to Talk about it: Overcoming the Secret Legacy of Male Depression (Scribner 1997), and How Can I Get Through to You? Closing the Intimacy Gap Between Men and Women (Scribner 2002), and most recently The New Rules of Marriage: What You Need to Make Love Work (Random House). Terry's work on men's issues and on couple's therapy has been featured in numerous medical publications as well as newspapers, magazines, and television shows. Some of these include the LA Times, Chicago Tribune, Reader's Digest, Redbook, Men's Health, Psychology Today, Good Morning America, ABC News 20/20, America's Health Network, and Oprah.
He has been a practicing family therapist and teacher of couples and family therapy for over twenty years. He has lectured and given workshops nationwide on Relational Recovery, depression, boy's development, male psychology, addictions recovery, and spirituality. Terry is a graduate and former faculty member of Smith College School for Social Work, a licensed independent clinical social worker, and a member of NASW.
Terry lives with his wife, family therapist, Belinda Berman, and their two sons in Newton Massachusetts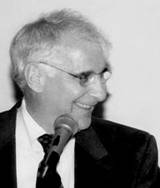 Peter Breggin, M.D.
Peter R. Breggin, M.D. is a Harvard-trained psychiatrist with a private practice in Ithaca, New York, where he works with individuals, couples and families with children. He is the author of many scientific articles and groundbreaking books including Toxic Psychiatry, Talking Back to Prozac, The War Against Children of Color, the Ritalin Fact Book and the Antidepressant Fact Book. His most recent and comprehensive book is Brain-Disabling Treatments in Psychiatry: Drugs, Electroshock and the Psychopharmaceutical Complex (Springer, 2008).
As a critic of psychiatric drugs, electroshock and lobotomy, and as an advocate of patient rights, Dr. Breggin's reform work spans fifty years. His efforts have affected government policies, modified drug labels, and changed how the public views psychiatry and how the profession views itself. He is the founder of theInternational Center for the Study of Psychiatry and Psychology (ICSPP.org) and the peer-reviewed journal Ethical Human Psychology and Psychiatry.
Dr. Breggin's educational background includes Harvard College (with honors), the Case-Western Reserve School of Medicine, and internship and psychiatric residencies at Harvard's Massachusetts Mental Health Center and the State University of New York (SUNY) at Syracuse. Following the competition of his psychiatric training, he became a full-time consultant at the National Institute of Mental Health (NIMH) for two years, and then went into private practice. He has taught at numerous universities, including the Johns Hopkins Department of Counseling.
Dr. Breggin's specific achievements in the arena of psychiatric reform include stopping the resurgence of lobotomy and psychosurgery in the 1970s, exposing the brain-damaging effects of electroshock in the 1980s, stopping racist federal research programs in the1990s, and warning about the risks of stimulant drugs prescribed to children. His research and educational efforts helped to push the FDA to upgrade its warnings for adverse reactions to anti psychotic drugs and antidepressants. He has been a medical expert in landmark lawsuits involving the hazards of medication, electroshock and psychosurgery, as well as product liability suits against pharmaceutical companies.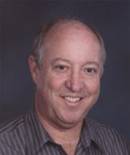 Steven Hickman, Psy.D.
Dr. Hickman is a graduate of the California School of Professional Psychology (CSPP), San Diego Campus and has been a faculty member in the Department of Psychiatry since 2002. Primarily a clinician, Dr. Hickman works within the Neuropsychiatry and Behavioral Medicine service focusing his efforts on the psychological aspects of medical illness. In addition to his clinical work, Dr. Hickman supervises clinical psychology trainees in the area of behavioral medicine. He is also an Adjunct Professor at CSPP at Alliant International University, where he teaches courses in psychological assessment and psychotherapy, as well as mentoring student dissertation research.
Dr. Hickman is primarily a clinician, but is involved in clinical research on the topics of Mindfulness-Based Stress Reduction, and the role of mindfulness in perception of pain, coping with chronic pain and illness, and ways in which clinical psychology can facilitate and enhance treatment of serious medical illness like cancer.
As noted above, Dr. Hickman works almost exclusively with patients whose primary concern revolves around chronic and/or life-threatening medical illness. His particular specialty is in teaching courses in Mindfulness-Based Stress Reduction to patients suffering with these conditions (as well as people dealing with anxiety, depression and other mental illnesses). Mindfulness is a particularly fast-growing (and well-researched) aspect of psychology based upon the practice of meditation and present-moment awareness as a way of coping, healing and living with the challenges and opportunities of daily life. Dr. Hickman incorporates aspects of mindfulness and acceptance into his work with groups of patients, as well as in individual psychotherapy.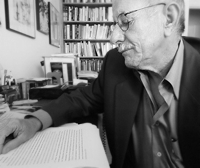 Loren Mosher, M.D.
Born and raised in California, Dr. Mosher received his B.A. from Stanford University and M.D., with honors, from Harvard Medical School in 1961, where he also subsequently took his psychiatric training. He was Clinical Director of Mental Health Services for San Diego, and a Clinical Professor of Psychiatry at the School of Medicine, University of California at San Diego.
His professional training and experience is both extensive and wide-ranging. He received research training at the National Institute of Mental Health (NIMH) Intramural Research Program in Bethesda, Maryland and at the Tavistock Clinic in London. From 1968-80 he was the first Chief of NIMH's Center for Studies of Schizophrenia. While with the NIMH he founded and served as first Editor-in-Chief of the Schizophrenia Bulletin.
From 1970 to 1992 he was a collaborating investigator, then Research Director, of the Soteria Project -- Community Alternatives for the Treatment of Schizophrenia. In this role, he was instrumental in developing and researching an innovative, non-drug, non-hospital, home-like, residential treatment facility for acutely psychotic persons.
In addition to over 100 articles and reviews, Dr. Mosher has edited books on the Psychotherapy of Schizophrenia and on Milieu Treatment. His book, Community Mental Health: Principles and Practice, written with his Italian colleague, Dr. Lorenzo Burti, was published by W.W. Norton in 1989. A revised, updated, abridged paperback version, Community Mental Health: A Practical Guide, appeared in 1994. It has been translated into five languages. Most recently he founded his own consulting company, Soteria Associates, to provide individual, family and system consultation using the breadth of experience described above.
In 1998, Dr. Mosher resigned from the American Psychiatric Association on moral grounds, denouncing the association for its drug-centered treatment standards and for what he termed an "unholy alliance" with the pyschopharmaceutical industry.
Dr. Mosher died from liver cancer on July 10th, 2004, before the completion of this film.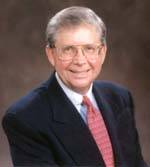 Lewis L. Judd, M.D.
This former director of the National Institute of Mental Health (1987-90) is internationally known for his pioneering work in the biological causes of mental illness, the development of effective drugs to treat diseases such as depression, anxiety disorders and schizophrenia, and the advocacy of equitable treatment and insurance reimbursement for mental health patients.
Dr. Judd helped establish UCSD's Department of Psychiatry, designated by the NIH as a clinical research center of excellence in mood disorders, alcoholism, neurobehavioral study of HIV, geriatric psychiatry, and more.
He currently serves as a member of the Panel of Experts at the World Health Organization. Judd's research has included studies in clinical psychopharmacology; biological psychiatry; basic and clinical studies in specific mental disorders such as anxiety, depression, panic states, and social phobias; and the assessment of the effects of psychotropic medications on the full spectrum of psychological behavior and mood functions.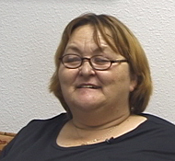 Connye Smalley
In 1989, Connye Smalley earned her degree in psychology at San Diego State University. She spent several years as a rehabilitation specialist and since then has become a leading advocate for the rights of the mentally ill. She developed a Client Needs Survey and administered it to more than 2,000 individuals with mental illness. San Diego County Administration incorporated the results of her survey in the Mental Health System of Care Re-Design Plans.
In addition to serving on several boards and advisory groups, she is also the program director of Visions Clubhouse in San Diego's south bay area. Visions is a non-profit, community-based program which provides peer support to the homeless and mentally ill along with vocational training. Clients are taught to overcome the stigma of their illness and accept help from others.
Having come from a broken home and having struggled with her own depression,  Connye Smalley's therapeutic standpoint is one deeply rooted in personal experience.

Walter Rutherford, Ph.D.
Walter Rutherford has spent over 30 years as a therapist and educator. He founded one of the first Vietnam Veterans Counseling Centers funded by the Veterans Administration and since then has been at the forefront of the treatment and research in the area of trauma and addiction recovery. Dr. Rutherford has taught at many of San Diego's local colleges and universities in these subjects as well as spiritual approaches to psychotherapy and Integrative Psychology. He is known for his Group Leadership and ability to build communities that are therapeutic. He is trained as a Tibetan Buddhist practitioner and is known for his leadership in the emergence of Tibetan healing. He currently sits as a faculty member at the California Institute for Human Science. He and his wife, Rev. Bonnie Tarwater, have lived with their four children in San Diego for over 20 years.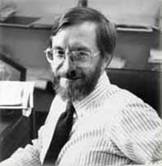 Lawrence Price, M.D.
Dr. Price attended the University of Michigan, where he first received a B.S. with highest honors in psychology and high distinction in 1974, followed by an M.D. in 1978. After an internship in internal medicine at Norwalk Hospital, he completed a residency and fellowship in psychiatry at Yale University. From 1982 until 1996, Dr. Price was on the faculty in the Department of Psychiatry at Yale University, where he served as Associate Professor and Director of the Clinical Neuroscience Research Unit at the Connecticut Mental Health Center. Since 1996, he has served as Professor of Psychiatry at Brown University and Clinical Director and Director of Research at Butler Hospital in Providence, Rhode Island, as well as Chair of the Butler Hospital Institutional Review Board. In addition to his research activities, Dr. Price has received numerous awards for his teaching and clinical work, and is Editor of the Brown University Psychopharmacology Update.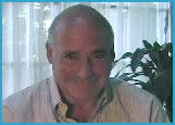 Walter Brown, M.D.
After completing training in psychiatry and a fellowship in neuroendocrinology, Dr. Walter Brown has been at Brown University since 1974 in various capacities. In the early 1980s, Dr. Brown carried out some clinical trials of psychiatric drugs, first in the hospital environment and later at community clinics. He went on to found Clinical Programs -- one of the first freestanding clinical trial sites in the world.
On the basis of Clinical Programs' success, Dr. Brown co-founded a multi-center organization in 1990 called Clinical Studies, and it acquired Clinical Programs. Clinical Studies grew to become the largest and best-known SMO, with 24 centers -- including a phase I inpatient unit and about 300 employees. Based on experiences with Clinical Studies in the US, in April of 2000 Dr. Brown co-founded Clinical Research Centres South Africa (CRC SA).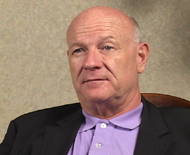 John Lenberg
John Lenberg works for Anthony Robbins Institute, a global seminar company which trains individuals and organizations around the world in leadership strategies. He and his team of ten coaches meet with individuals to conduct "momentum sessions" where clients learn to create a specific plan for personal fulfillment and to overcome the mental blocks that prevent them from reaching their goals.
Having suffered from bouts of depression, Lenberg began his journey of recovery by attending motivational workshops and group counseling sessions. He soon discovered Neuro Linguistic Programming (NLP), a psychotherapeutic technique that empowers individuals to choose their own mental, behavioral, and emotional states of well-being. Lenberg is now a trained master practitioner in NLP. He has also worked as a seminar facilitator for Dennis Waitley, author of The Psychology of Winning.
When he is not working the seminar circuit, Lenberg travels between his two homes in Florida and Thailand. He is currently working on his first book, Inner Rapport.
Mary Ann Block, D.O.
At the age of 39, Dr. Block opted to attend medical school after her daughter was purportedly prescribed anti-depressant medication for a bladder infection. She graduated in 1990 from the University of North Texas Health Science Center at Fort Worth. Dr. Block is a licensed Doctor of Osteopathy and has served on the Board of Governors of the American Academy of Osteopathy. She is also members of The Foundation of Women Legislator's sub-committee on Special Education and the American Academy of Pediatrics for the diagnosis and treatment of ear problems.
Dr. Block has decided to challenge decades of mainstream medical views on attention deficit disorder, autism, and ear and respiratory infections. She is the author of many best-selling books including Just Because You're Depressed Doesn't Mean You Have Depression, No More ADHD, Ten Steps to Help Your Child's Attention and Behavior Problems without Drugs, No More Antibiotics, Treating Ear and Respiratory Infections Natually, No More Ritalin, and Today I Will Not Die, which is the story of Dr. Block's mother's recovery from the terminal lung cancer.
Dr. Block is the founder of the internationally-renowned Block Center, the epitome of osteopathic medicine in action. The osteopathic philosophy states that "the body has an inherent ability to heal itself." With this in mind, Dr. Block gets to the real roots of ADHD, autism spectrum disorders, and other psychiatric labels. It helps the child's or adult's body to naturally heal itself.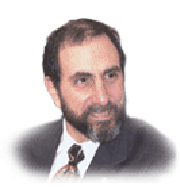 Lou Marinoff, Ph.D.
Dr. Marinoff is a philosopher and spokesperson for the profession of philosophic counseling. He is a Commonwealth Scholar originally from Canada. He received his Doctorate in Philosophy of Science at University College London. After his Ph.D., Dr. Marinoff served as a Fellow of the Aspen Institute, Faculty of the World Economic Forum, Faculty of the Omega Institute, Faculty of the Institute for Local Government at the University of Arizona.
Dr. Marinoff has authored two international bestsellers: Plato Not Prozac, translated into 25 languages since 1999, and Therapy for the Sane, into 12 languages since 2003. Both of these books apply philosophy, Asian and Western Schools alike, to resolution of everyday problems. His latest book, The Middle Way, applies virtue ethics of Aristotle, Buddha, and Confucius to moderating extremes of many kinds such as political, religious, tribal, educational, totemic, and conomic.
Dr. Marinoff co-founded the American Philosophical Practitioners Association in 1999, and is Editor of AAP's scholarly journal, Philosophical Practice. He is currently Professor and Chair of Philosophy at The City College of New York.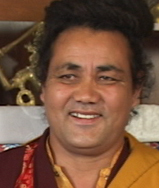 Drupon Samten Rinpoche
Drupon Samten Rinpoche was born in Ladakh, a Himalayan region of India culturally similar to Tibet. At the age of six, he entered the 12th-century Tibetan Buddhist Monastery, Lama Yuru, where Naropa did many years of retreat. He studied with 13 accomplished teachers, learning Buddhist philosophy, ceremony, butter sculpture, painting, music, lama dance, healing, and astrology. Samten was twenty-two years old when he went into a 3-year retreat as a student of a great meditation retreat master, Kunga Rinpoche. Under the Kunga's guidance, Samten completed the traditional Three Year Meditation Retreat and the Six Yogas of Naropa. In 1987, his Holiness Drikung Kyabgon sent him to the United States to teach at the Tibetian Meditation Center and he stayed there with Khenchen Rinpoche for many years. On January 20th, 2001, he was enthroned by His Holiness Drikung Kyabgon Chetsang in India, in front of over 800 monks attending the Snake Year teachings at Jang Chubling Monastery, and received the title Drupon Samten Rinpoche, the Vajra Meditation Master. He is among about a dozen such spiritual leaders among the Driking's 5,000 monks.
After spending time in meditation centers in Washington, D.C., Florida, and San Francisco since 1987, Samten met Chodron and relocated to Escondido, California from Seattle. He is currently the spiritual leader at the Tibetan Meditation Center located at Escondido where he teaches with clarity, compassion and wisdom, and is open to help everyone he meets.